Top-Rated
Digital Marketing Company

Las Vegas
Take your Business to the Next Level by Implementing Data-Driven Digital Campaigns. Experience the Difference a Real Digital Marketing Partner Can Make!
A Trusted Partner
with 350+ Clients
Providing Las Vegas with Digital Marketing Campaigns That Convert
More Visibility. More Leads.
More Growth with WiseWebPros!
WiseWebPros is a digital marketing agency in Las Vegas, dedicated to helping companies grow their businesses.

We use proven web design, SEO, PPC, and Social Media Marketing strategies to help your company generate more leads, get more reviews, retain customers, and grow sales. A full-service digital marketing agency in Las Vegas, WiseWebPros can assist you with your digital marketing needs.

With our digital marketing services in Las Vegas, you get a personal touch from our experienced staff, who know your business and work to achieve your business goals.
Our digital marketing experts in Las Vegas have developed and implemented hundreds of lead-generating Internet marketing campaigns. We market our customers' campaigns and maximize ROI by utilizing the latest technology and proven marketing strategies.
Digital Marketing
Service in Las Vegas
Boost your Brand's Visibility in Las Vegas with
Strategic Digital Marketing Solutions
Digital marketing is something we are passionate about, and we are dedicated to providing our clients with the highest quality services.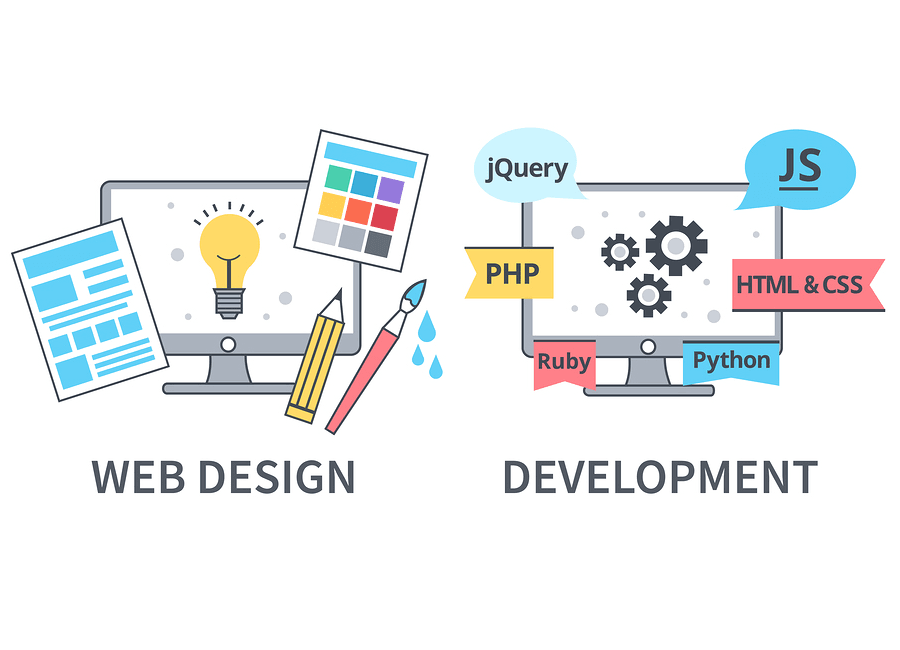 Custom Web Design

and Development in Las Vegas
Make your customers feel special by creating a sophisticated website. We provide
web design and development services in Las Vegas
as part of our digital marketing services. A beautiful website without a purpose is a waste of time! So at
WiseWebPros
in Las Vegas, we build mobile-first, high-converting websites with a focus on converting clicks into customers while maintaining the brand's integrity through typography, color, and visuals. We have a talented web development team in Las Vegas that builds responsive and interactive websites. All of our websites are easy to navigate, visually appealing, and easy to use on desktops, tablets, and mobile devices. It doesn't matter what your website needs are,
WiseWebPros
can help. Our prices for web design and development services in Las Vegas starts from
$999
. Let us know more about your business needs so we can design a custom website for you in Las Vegas!
Landing Page

Design Services in Las Vegas

Landing pages play an important role in your marketing and advertising campaigns.
Your website's landing pages should generate sales, leads, and conversions. You can maximize the impact of landing pages by using professional landing page design services in Las Vegas.
WiseWebPros creates high-performance landing pages for SEO and PPC campaigns in Las Vegas.
Custom landing page designs from WiseWebPros increase sales, boost lead quality, generate more leads and increase your revenue. 
We charge $999 for creating one landing page in Las Vegas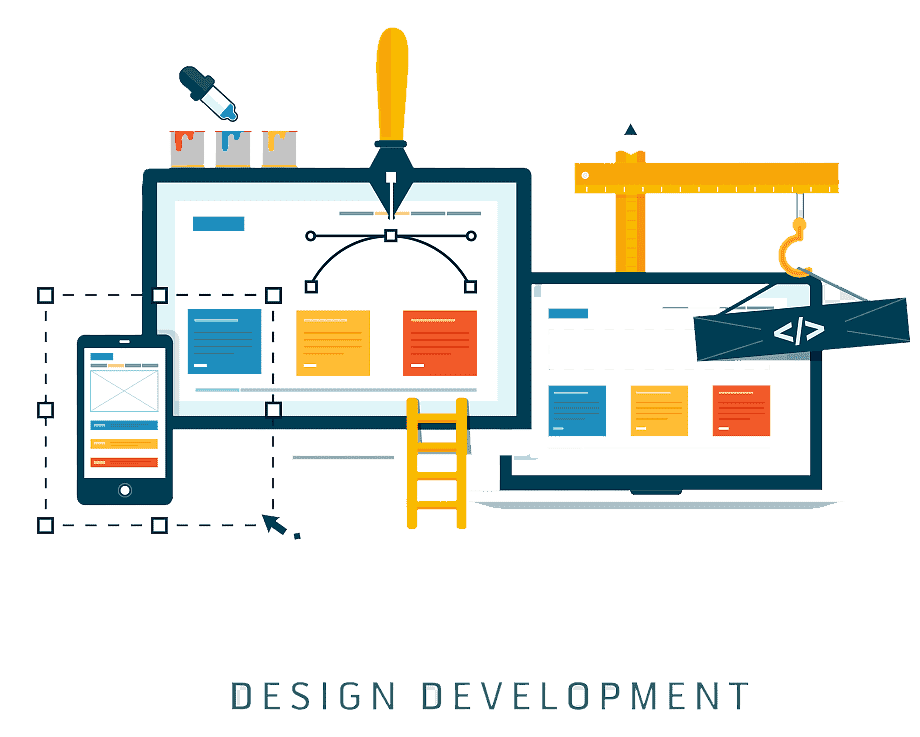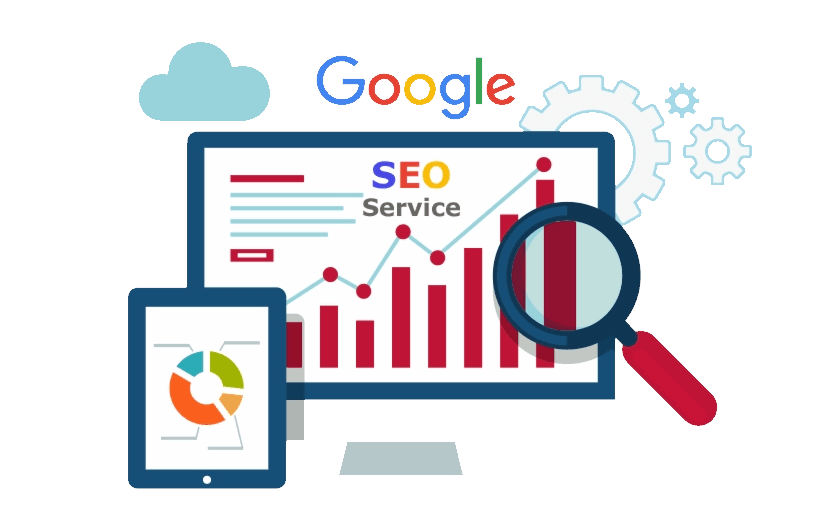 Search Engine Optimization -
Services in Las Vegas
WiseWebPros is a Las Vegas-based SEO company that provides clients with complete online marketing solutions.
We utilize the latest technological advancements to augment your digital presence and achieve your marketing goals. We follow Google's best practices to prevent you from getting penalized.
Our goal is to ensure that your website enjoys full exposure on search engines so that your chances of success are multiplied.
Hire our SEO services to get your website on the first page of search engines like Yahoo, Google, and Bing.
When we work together, we can beat the competition and capture the attention of millions of online users. 
Our price for SEO services in Las Vegas starts from US$650/month.
Social Media Marketing
Experts in Las Vegas
Take advantage of social media to maximize your lead generation online. We are proud of our approach to social media marketing at WiseWebPros.
We have a team of social media specialists that can handle all your social media marketing needs in Las Vegas.
We employ highly-skilled social media specialists who engage your target audience with meaningful conversations rather than small talk.
Our digital marketing experts in Las Vegas have managed social media campaigns across a variety of industries with great success.
Our price for social media marketing services in Las Vegas starts from $1500.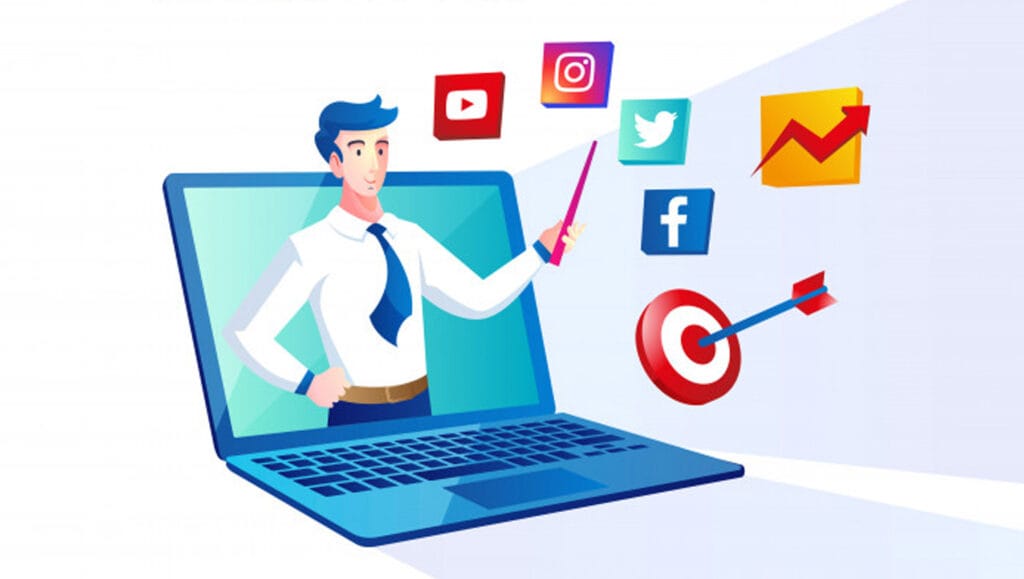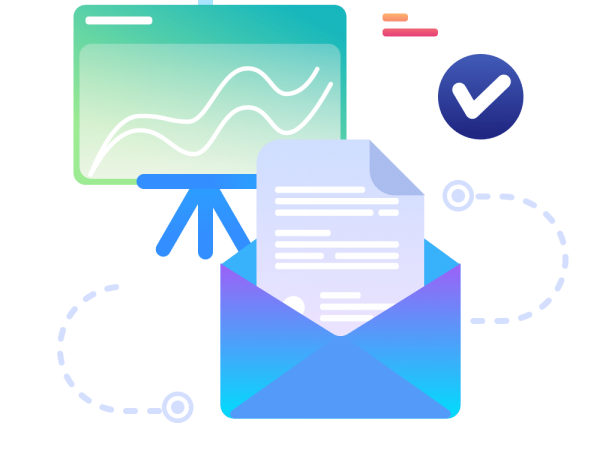 Email
Marketing Agency in

Las Vegas

Keep your audience informed, encourage repeat business, and increase sales with email marketing.
We are an email marketing agency in Las Vegas that helps companies grow their businesses with ROI-driven email marketing programs.
Our email marketing services in Las Vegas include everything from strategy to email template design to A/B testing, so you can be sure your email marketing campaigns are effective.
You can count on our email marketing company in Las Vegas to bring you success.
Let's talk about if you're not getting double-digit revenue from your email marketing, and you're not meeting your company's goals. 
Logo and Branding
Services in Las Vegas
Your logo is a critical part of your business identity in a highly competitive market.
We can design a modern LOGO for you. You can trust us to design unique and high-quality logos for your Restaurants, Gambling, Tourism companies, etc.
To ensure 100% customer satisfaction, we go the extra mile. As an industry leader with over ten years of experience, WiseWebPros knows what it takes to create the perfect image for your company in Las Vegas.
It is evident in our portfolio that we are a strong Logo Design company in Las Vegas that boosts many brands.
Are you ready to introduce your services to your audience in Las Vegas? Hire our Logo and branding services to spread your business-like storm. 
We charge $299 for a custom logo design in Las Vegas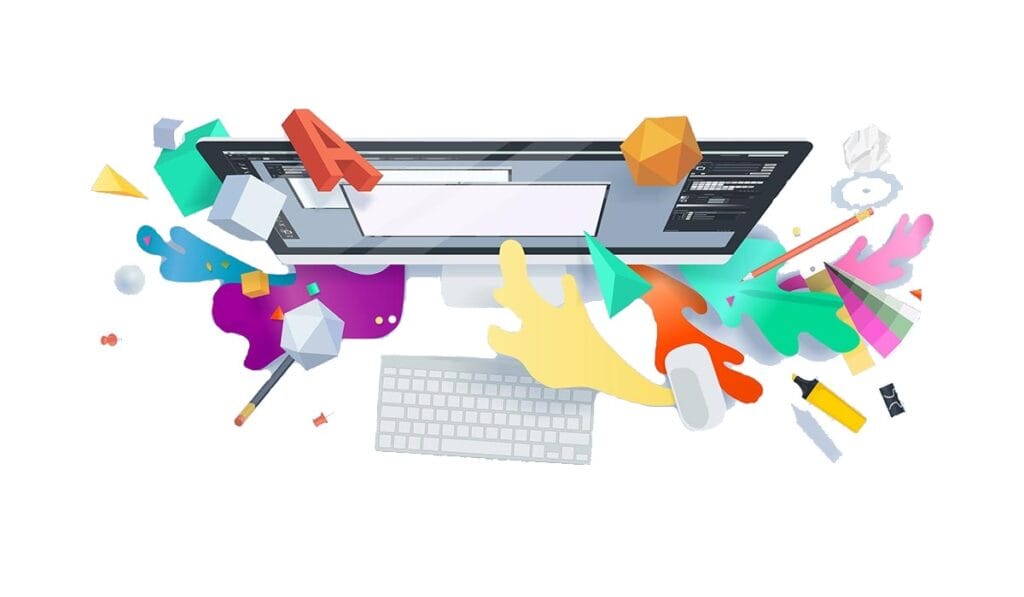 One-Stop Digital Marketing Solution
in Las Vegas
As an experienced digital marketing agency in Las Vegas, we offer you a full package of services for your small business. From building beautiful website design to complex SEO, Social media marketing, and PPC for lead generation, we offer one place service.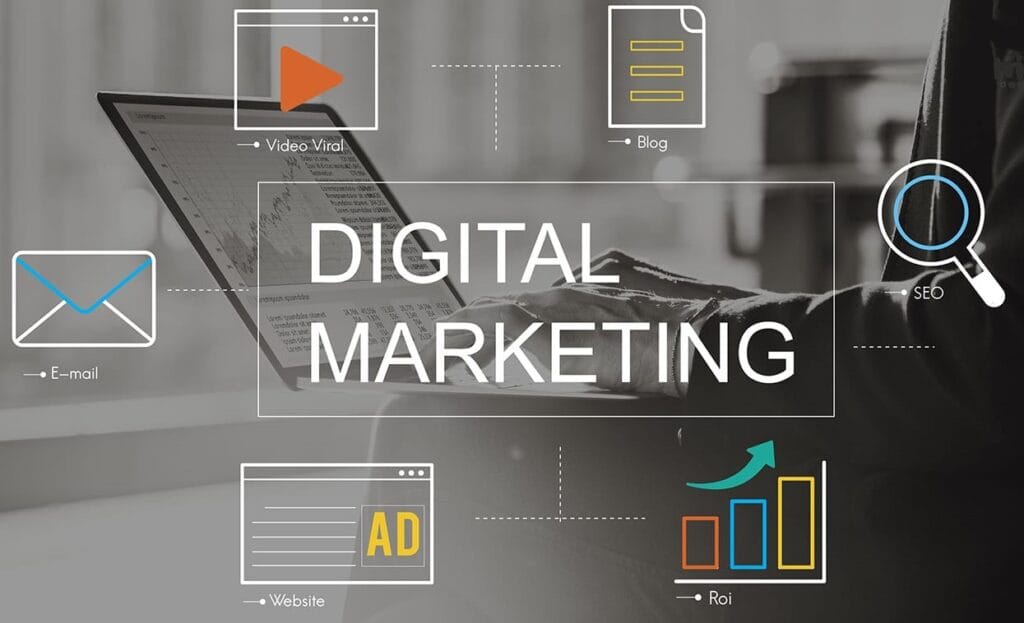 We Get You
More Leads and More Clients in Las Vegas
Why Choose WiseWebPros As
Your Las Vegas Digital Marketing Company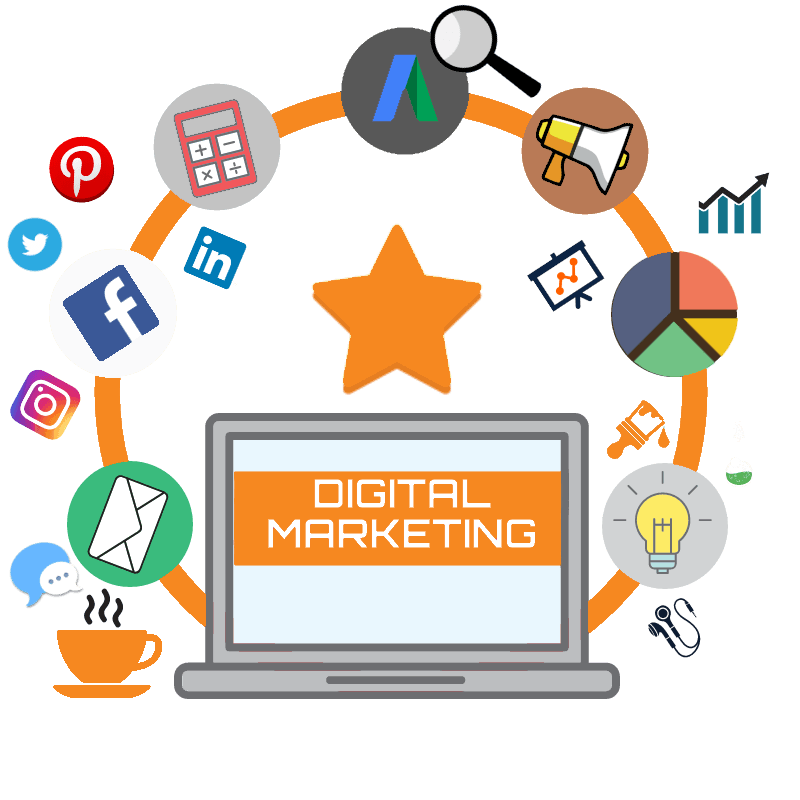 How Can Digital Marketing
Help Your Business in Las Vegas?
Having a digital marketing presence enables you to connect with potential clients and customers online, which you might not reach with traditional marketing (print, direct mail, billboards, etc.).
People spend more time online today than ever before searching for products and services. Isn't it better to meet them where they are? Through digital marketing, you can establish trust, reach a wider audience, use different media, and gather buyer data.
By using digital marketing services in Las Vegas such as SEO, Digital Advertising, Social Media, and Website Design, you can establish a different connection with customers than you would with traditional marketing!
As a Digital Marketing Agency in Las Vegas, we can create a custom strategy to bring in more customers and increase sales.
With WiseWebPros, you're in safe hands. We tailor our digital marketing services in Las Vegas to meet the needs of your business. We've helped companies across the United States manage their online presence, and we can do the same for you.