Philadelphia, PA

Web
Design Agency
Your Premier Pennsylvania Web Design Partner
Elevate revenue through our web design and development. WiseWebPros has driven success for Philly businesses across the nation. Our diverse industry expertise connects you with your audience.
Web Design

& Development:
At WiseWebPros, our cutting-edge web development services embody the true essence of Philadelphia's business spirit. With a team that draws inspiration from the city's vibrant energy, we create immersive websites that truly reflect the core values and identity of your brand. Our goal is to captivate visitors and facilitate conversions by crafting visually stunning and highly engaging online experiences. By leveraging the dynamic atmosphere of Philadelphia, we infuse our designs with a sense of liveliness and authenticity that resonates with your target audience.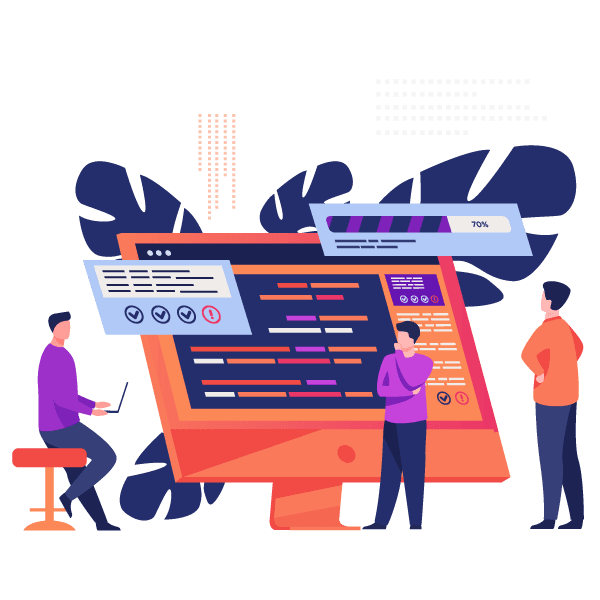 Why Choose WiseWebPros as Your
Web Design Company in Philadelphia, PA
Let's Elevate
Your Digital Presence
Embark on a journey of digital transformation with WiseWebPros. Whether you're a bustling startup or a well-established enterprise, we are here to empower your business with our web design and development expertise. Connect with us today to unlock the full potential of your brand in the heart of Philadelphia!
Philadelphia's Iconic Business Landscape:
From Legacy to Innovation
In the heart of Philadelphia, a diverse and vibrant business scene thrives, blending historical significance with forward-looking entrepreneurship. This dynamic city hosts a range of industries, with finance giants, tech innovators, healthcare leaders, and cultural gems shaping its economic fabric. Businesses like Comcast, Independence Blue Cross, Urban Outfitters, the Philadelphia Eagles, and The Barnes Foundation have left a lasting impact, contributing to Philadelphia's reputation as a hub of innovation, community, and cultural excellence. Looking for a digital partner? We reshape your online presence like iconic businesses. Reach out for transformative success today.
Proudly Serving the Major Cities of U.S.A
Request a Custom Website
Quote
Made with a focus on quality and customer service, let us create a professional website design for you today.